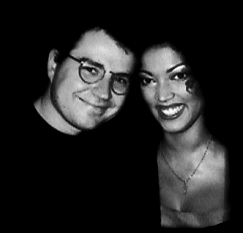 I'm a Writer, Director, Producer, Exec Producer, Cinematographer, Editor, 3D and VFX Compositing artist with over 35 years experience producing TVC's, Music Videos, Documentaries, Short films, Corporates, Title Sequences, Animation and Virals.
I started work in the film industry as a runner in 1984, and went on to produce commercials and music videos for many years for other directors before moving on to directing myself in 1997.
In my work as a TVC producer I have produced ads in many countries around the world including the UK, Russia, Hungary, Italy, France, Spain, Germany, Belgium, Australia, The US, Ireland, South Africa & Namibia.
Over the years I have continued to both produce for other directors as well as to direct projects myself – and I love and am passionate about both disciplines. As a creative I am wholly immersed and dedicated to any project and as a producer I have a great rapport with, and am supportive of other creatives.
Production Companies I haved worked with over the past 30 years include:
Desmond and Robinson, Australia
Limelight Films, London
Tony Kaye Films, London
Patricia Murphy Films, London (I was Patricia's Exec producer for over ten years where brought in, booked and produced many millions of pounds of high end UK Agency TVC production work.
Indelible Films, London
BFCS, London
Jungle Boys, Sydney.
I was signed to Indelible Films and to BFCS as a director of Commercials and Music Videos and have directed over 60 TVC and major label music video projects going back to the mid nineties.
My creative and technical skills as both a Producer and a Director are enhanced by a detailed knowledge of all aspects of the production process, and I enjoy working in collaboration with, or producing for other creative talent.
I have also worked both as an online and offline editor plus worked as a freelance 3D & Compositing artist on many broadcast projects over the years.
I did a fine art degree at Hastings College of the Arts (Brighton Uni) and have a strong interest in all arts related and mixed media project and in most emerging media.
In recent years I have gravitated increasingly towards the open source movement, in particular Blender, and I have a passion for projects with a strong moral and community based ethos that are based around collaboration and mutual respect for all the stakeholders.
I believe in both the Team, and in the Individual, more so in the Individual, and I believe that all people are created equal – that is – we all have the same potential. This has been my working ethos and philosophy for more than 30 years.